Dallas is a very beautiful city for tourists. Since after the post-war, it has been the home to a lot of banks, numerous insurance companies, businesses, Gothic revival architecture, modern and postmodern architecture. 
There are so many things that can captivate the attention of tourists namely, the Nasher Sculpture Centre, the Crow Collection of Asian Art, the Dallas Museum of Art, numerous parks and so many outdoor activities like golf, tennis, swimming and cycling.
Let us talk about top 5 major attractions in Dallas, TX.
The sixth floor museum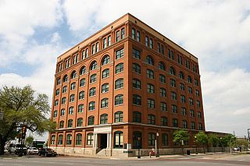 The presumed killer of erstwhile president of United States, John F. Kennedy, Lee Harvey Oswald was said to have fired the shots from the sixth floor located at Texas School Book depository.
This is a very tall building, and it is situated at the intersection of Elm streets and Houston. The place is now renamed the Sixth floor museum. It is filled with the amazing life, work, legacy and tragic death of the beloved U.S President. Prominent among them include artefacts, photos, historical footage, a massive monument of late John F. Kennedy and lots more.
George W. Bush Presidential Library and Museum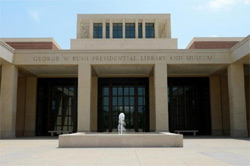 This exciting museum was commissioned in 2013. It is situated inside the campus of Southern Methodist University. Tourists come here to learn about the historic life of the great Bush family, especially his legacies as a president via interactive galleries.
Others include a 15-acre park with its fauna and flora, and an oval office.   The museum is a nice site to behold.
Reunion Tower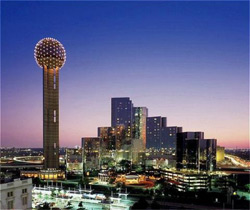 Reunion tower is recognized as the tallest building in Dallas. It has been acclaimed by tourists as the most distinguished monument in the city. 
The building was completed in 1978, and it has a unique outline. But it took a new shape after its renovations in 2011. Currently, it has a restaurant with 360-degree views, and notable landmarks. 
Dallas Museum of Art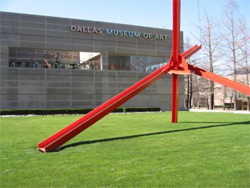 This has been one of the oldest institutions in Dallas. It was commissioned in 1903. The museum boasts of a collection of over 24,000 creative works especially from Americas and thousands of people around the world.
It revolves around the works from ancient artifacts, medieval, modern, and contemporary arts. Highlights involve ancient Mediterranean arts, Greek, Egyptians, Roman times, European arts and over 50,000 art-related volumes. 
Dallas Zoo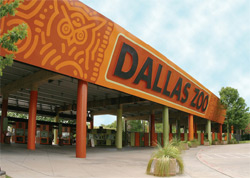 Dallas Zoo boasts of over 2,000 exotic animals and various habitats, and covered a 106-acre park. This zoo is popular among tourists, school children, researchers and families. This is one of the oldest zoos in the United States. It was established in 1888, and it is about three miles away from the main city. 
There are so many beautiful animals that will keep you amused for hours. It has always been the last resort for most tourists. Usually, kids come here during weekends to catch fun. If you are in Dallas, try as much as possible to spend some time in this zoo. You will never regret doing so.